Take Away Drill
A problem I see often with golfers is the first two feet of the take away. It seems to be easier to take the club back on too much of an inside-path. This is because the clubhead is the heaviest part of the club and it wants to lead the hands on a inside-path. Since there is little momentum to take the club back, the clubhead pulls to the inside making the golfer start off plane form the get go.
Imagine the golf swing as a circular motion but on a inclined plane. Afterall, the circle is not vertical nor is it horizonal. It is somewhere in between. It takes momentum to allow the club to orbit on an inclined plane. You get the momentum on the downswing, but not on the take away. In other words you have to exhert a little more effort to hold the shaft out to keep it on the correct plane.
Try This Drill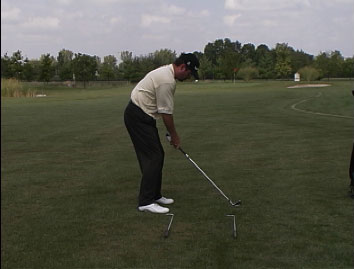 Place two shafts parallel to your target-line. The first about 3 off your toe line and another just inside the heel of the club. Next practice your take away keeping the clubhead outside the second shaft and your hands visible inside the first shaft. If you take it back to this (8'OClock) position and stop, you should feel some weight in the club. This is because it is holding on an incline without the momentum. It is a good thought to have the club feel heavy at this point in your golf swing.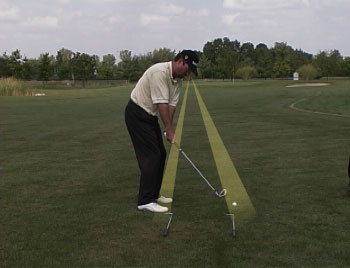 Practice this drill many times until it is ingrained in your swing.
OTGS 6 Week School
Spring Classes Are Now Open!


The schedule is ready for the 2020 OTGS 6 Week Swing School. Meet an Hour a week for six weeks and learn to play better golf!
Sign up online »
Fall Jr. Golf League
League begins Sept 8th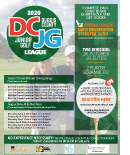 All participants must have some previous junior golf experience. Each week a different event will give the participant an opportunity to experience various forms of play within the game of golf as well as values, rules, and integrity.
Sign Up Now »