Step and Swing Drill
Step and Swing Drill
Here is an old classic drill that teaches the proper sequence in the downswing. The transition is the golf swing is like forward motion in other sports. Take thew baseball swing for example. A batter begins his transition towards the ball by unwinding or stepping into the pitch with the lower first. The sequence that follows is then the body, followed by the arms and hands then the bat. It is a chain reaction from the ground up. This is a natural athletic motion and is common in anticipating a forward swinging motion.
Try this drill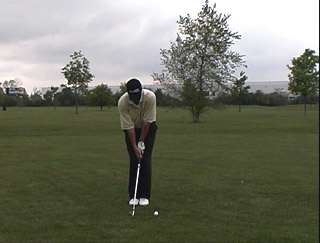 Place your feet together about 12-15 behind the golf ball (photo#1). Next, swing the club back and anticipate stepping forward towards the ball just before the club reaches the top of the backswing (photo#2).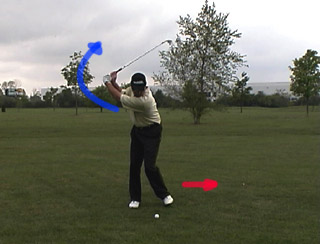 Practice this movement several times until you can create a 'hit' or 'whistle' just beyond the ball. This later release is what maximizes the power in your swing.
OTGS 6 Week School
Spring Classes Are Now Open!


The schedule is ready for the 2020 OTGS 6 Week Swing School. Meet an Hour a week for six weeks and learn to play better golf!
Sign up online »
Fall Jr. Golf League
League begins Sept 8th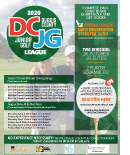 All participants must have some previous junior golf experience. Each week a different event will give the participant an opportunity to experience various forms of play within the game of golf as well as values, rules, and integrity.
Sign Up Now »