Coil and Uncoil Drill
Turn your upper body around a right post and then turn your body to your left post, facing the target when you finish. Your knees, hips and shoulders should all face the target. During the turn back, you should feel how the upper body is turning around a firm lower body - a coil. On the through swing the lower body leads, creating more of a coil, and everything finishes in balance on the outside of the left foot. This drill should be practiced in front of a mirror, checking a). that the spine or head does not move up or down b). that the body is shifting in balance to the right post then to the left and c). that the body is coiling not just turning all together. (Example -- after the turn back the shoulders turn nearly 90 degrees while the hips turn only 45 degrees. If the shoulders turn 90 degrees and the hips turn the same amount there is no coil and thus a loss in power).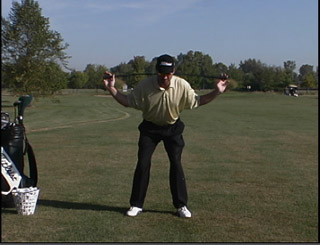 OTGS 6 Week School
Spring Classes Are Now Open!


The schedule is ready for the 2020 OTGS 6 Week Swing School. Meet an Hour a week for six weeks and learn to play better golf!
Sign up online »
Fall Jr. Golf League
League begins Sept 8th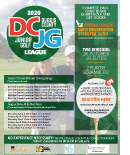 All participants must have some previous junior golf experience. Each week a different event will give the participant an opportunity to experience various forms of play within the game of golf as well as values, rules, and integrity.
Sign Up Now »