Video Analysis

Bertges Golf Academy offers state-of-the-art video analysis with the award winning V1 software. Using the V1 software, we can:

• compare a student's swing to 100's of different professional golf swings.
• use tools to analyze the swing plane, posture, set-up, downswing, etc...
• record voice-over and create a video lesson plan for the student.
• upload the video to a student's locker right here on our web-site.
• students can watch and download his/her video right onto their home computer.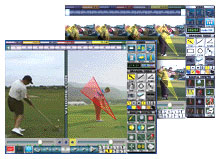 After any video lesson, we enroll the student on our website where they can watch and download the internet video lesson right to their home pc. In addition, We provide a detailed lesson plan including assignments, drills and instructional videos for practice.
Visit the V1 website at: www.v1golf.com
Internet Video Lessons or / distance learning
At Bertges Golf Academy we offer Internet Video Lessons. This is a way for you to have a professional video lesson without leaving your home. Yes, we do house calls. Simply record your video, upload it to our web-portal or mail it to us. Our professional staff will re-record the video, add voice-over and send it back to you. (turn around time can be as quick as 2-4 hours!) Click here for more info. (Internet Video Lessons)
OTGS 6 Week School
Spring Classes Are Now Open!


The schedule is ready for the 2020 OTGS 6 Week Swing School. Meet an Hour a week for six weeks and learn to play better golf!
Sign up online »
Fall Jr. Golf League
League begins Sept 8th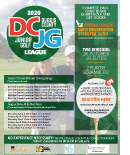 All participants must have some previous junior golf experience. Each week a different event will give the participant an opportunity to experience various forms of play within the game of golf as well as values, rules, and integrity.
Sign Up Now »