FAQ's
What can you tell me about the 6 Week Swing School?
Throughly tested system that is simple and effective for players of all abilities. The theories and ideas put forth in the class have been tested by bio-mechanics and mechanical engineers. In golf it is in HOW you practice as much as WHAT you practice. The process involves helping you learn to make the proper motion and then commit it to memory by repeating them over and over without thought. You work with your pro for 6 weeks and then you can come back to future classes for free tune ups. The tour pros have this kind of long term relationship with their coaches and this program gives you those same kind of benefits without the extreme price.
Do you cover the short game during the program?
The Six Week Swing School is designed to give you a repeatable swing that you can count on for the rest of your golfing life. Statistics show that improving your distance and accuracy is the quickest way to lower your scores on the golf course. We cover the short game in a separate 2 hour course which is best taken after completing the 6 week session.
How much does it cost?
The cost of the Six Week Swing School is $165.00now $145.00 which covers everything including balls. If you sign up for the optional 2 hour short game class the additional cost is $30, a $25 savings. NOTE: Additional members from the same household are discounted as well.
How often do classes meet?
The classes meet once a week for 6 weeks. Each class lasts about an hour. After the 6 weeks, the following week there is an optional 2 hour Short Game class devoted to chipping, putting, pitching and sand shots. Free follow-up sessions are available according to your needs.
If I can't make a certain class one week can I attend one of the other classes?
Certainly. The classes allow flexibility in your schedule.
Is it okay for beginners to attend the class?
Actually, the program was originally designed for the golfer who had been playing for a while but wanted to play much better. A few years ago we started letting beginners into the school and it has proven to be an excellent program for them. In short, the program is the best way for anyone to become a much better golfer quickly.
Wouldn't private lessons be more effective?
Our instructors, all of whom have given private lessons for many years, say they notice even more student improvement in the school than in private sessions.
How do I sign up?
Please go to the class schedule section of this website to pick a class and reserve your spot. Or you can call 1(800)719-5170.
How do I pay?
You can easily pay online or Bring your payment (cash, check made out to John Bertges or credit card) to the first session.
What else do I bring to the first class?
Bring a wood or a long iron and the desire to play much better golf. If you do not have we can provide one for you
What if I am out of town for the whole week and can't make any of the scheduled sessions?
Tell the instructors the week before you are going, so they can tell you what to be working on.
OTGS 6 Week School
Spring Classes Are Now Open!


The schedule is ready for the 2020 OTGS 6 Week Swing School. Meet an Hour a week for six weeks and learn to play better golf!
Sign up online »
Fall Jr. Golf League
League begins Sept 8th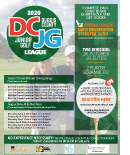 All participants must have some previous junior golf experience. Each week a different event will give the participant an opportunity to experience various forms of play within the game of golf as well as values, rules, and integrity.
Sign Up Now »